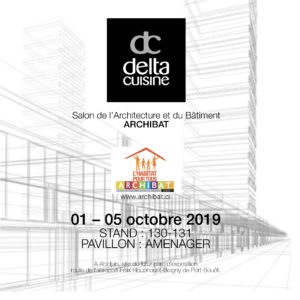 Delta Cuisine exhibits at the architecture and building fair in Abidjan
From 01 to 05 October 2019, DELTA CUISINE exhibits on stand 130-131 at the Architecture and Building fair ARCHIBAT 2019 at the Abidjan exhibition center "Airport Road".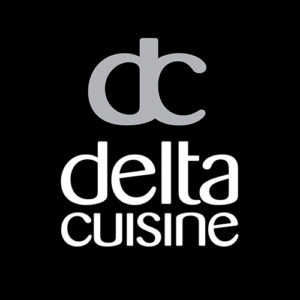 Delta cuisine opens its first show room in Abidjan
Positioned for several years as the undisputed leader on the Maghreb market and in sub-Saharan Africa, Delta cuisine, the market leader in fitted kitchens, announces the opening of its new showroom in Abidjan in Côte d'Ivoire.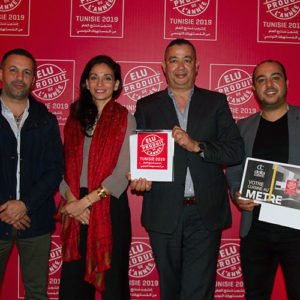 DELTA CUISINE Elected product of the year 2019
We already knew it, and now the dedication has come to confirm it: Delta Cuisine is far from being the epilon of the domain, it is even its flagship, it is its Delta. He is in fact the undisputed leader in his field. This is not surprising when you have a production unit covering more than 10,000 m2 producing more than 100,000 pieces of furniture for professionals and 5,000 kitchens for individuals per year.